Out on the Water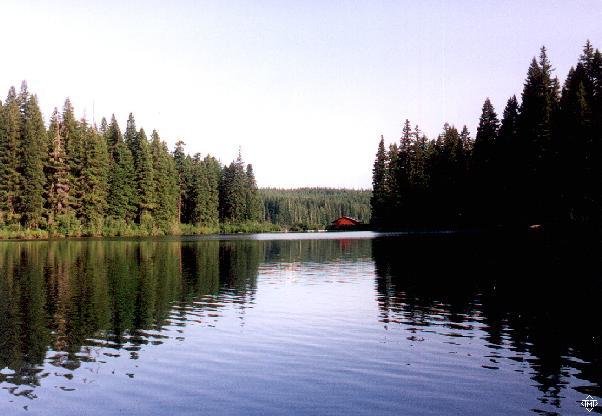 The view of the northern part of Clear Lake as seen from out on the water. The lodge is visible in the center of the picture.
Visit the page this photo appears on: Clear Lake, Oregon
Send an Electronic Postcard to a friend!
Tell a Friend about this picture!
Text and Photographs by Thomas M. Tuerke, unless indicated otherwise.
Contents copyright (c) Thomas M. Tuerke, 1999-2002.
All Rights Reserved.